My fiction writing focuses on exploring science fiction and fantasty worlds that allows us to think about issues of inequality, social change, and the personal costs of wanting to see the world change.
You can support and follow my work on Patreon.
Below are my current fiction projects: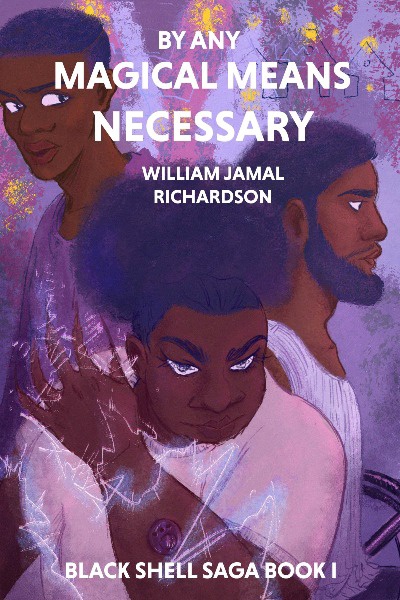 By Any Magical Means Necessary- In progress serial novel published monthly
Archivist Amina Fernandes has dedicated her life to preserving the history of Black rebellion and revolution. Little that she knows, when she attends the 2038 African Liberation Day parade in her hometown of Buffalo, she'll become part of that history.
When an unknown person summons an earthquake killing dozens of police at said parade, Amina and her close friends Onyeka and Terrance are forced to struggle against the resulting police occupation of their city led by agents who carry the same destructive weapon as that assailant. As they gather allies in their community and decide to fight back against the overbearing occupation, they set in motion a series of events that will determine the fate of not only their own community but that of colonized and oppressed people everywhere.
Read it on Wattpad, Royal Road, and Scribble Hub